"Why be the sheep when you can be the wolf?"
  - Grave Mercy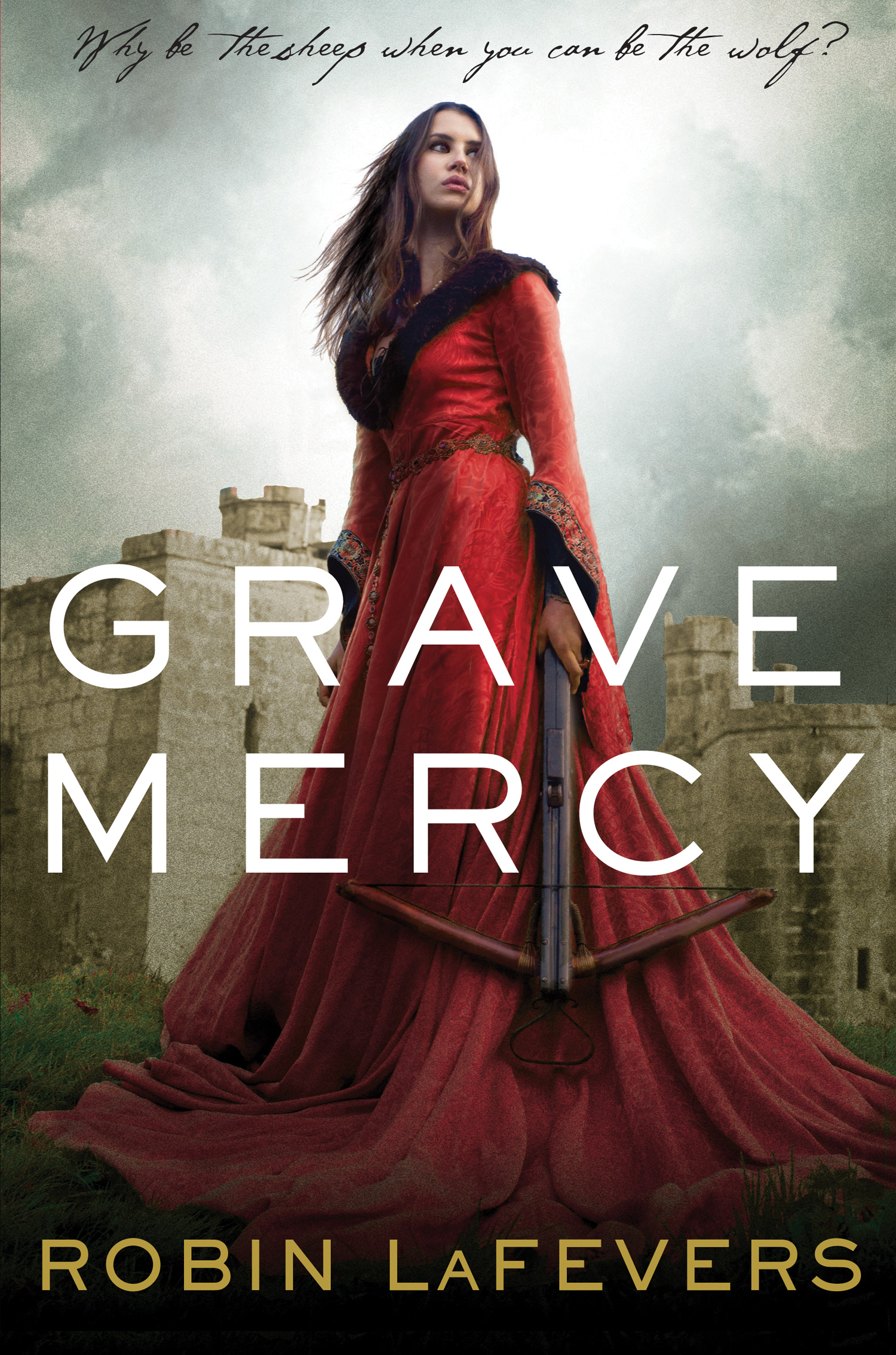 Grave Mercy by Robin LaFevers is the first book in His Fair Assassin series. After escaping the brutalities of her father and her newly wed husband she is sent to a convent.There Isame learns that she is a daughter of death, just like the other girls of the convent of St. Mortain. She has been assigned a duty to kill those with a 'marque', to bring justice into the world. Ismae learns all the ways to kills a man and is ready for where her duties will take her. She has sworn loyalty to her God and convent to do their bidding. However,  everything is shaken when she starts falling in love with the man she is supposed to snoop and potentially kill. Also, she is starts to realise that maybe the convent can make mistakes.
To start off I have to say that this book is an older youth fiction; it is suitable to girls in their 20s. At the start I was a bit discouraged and thought that this book would be inappropriate for someone in their mid-teens. However, the book shifts in their focus, away from the villainy and brutality towards more of a mystery and romance novel. 
Alt
hough this book is all about an assassin, I think it can relate a lot to real life. The theme/idea that stayed with me through this book is one that I have always debated; the relationship between believing in religion and believing in the religion's faith.